PNK9 Security
The capabilities are near limitless and PNK9 is excited to present these options to new and continuing clients. PNK9 Security is consistently growing and evolving to combat new threats. This includes revising and reworking previous standard operating procedures and the inclusion of new technology.
All canine units (both GP/Search dogs) & their expert handlers are trained to NASDU standards & strictly adhere to British Standards.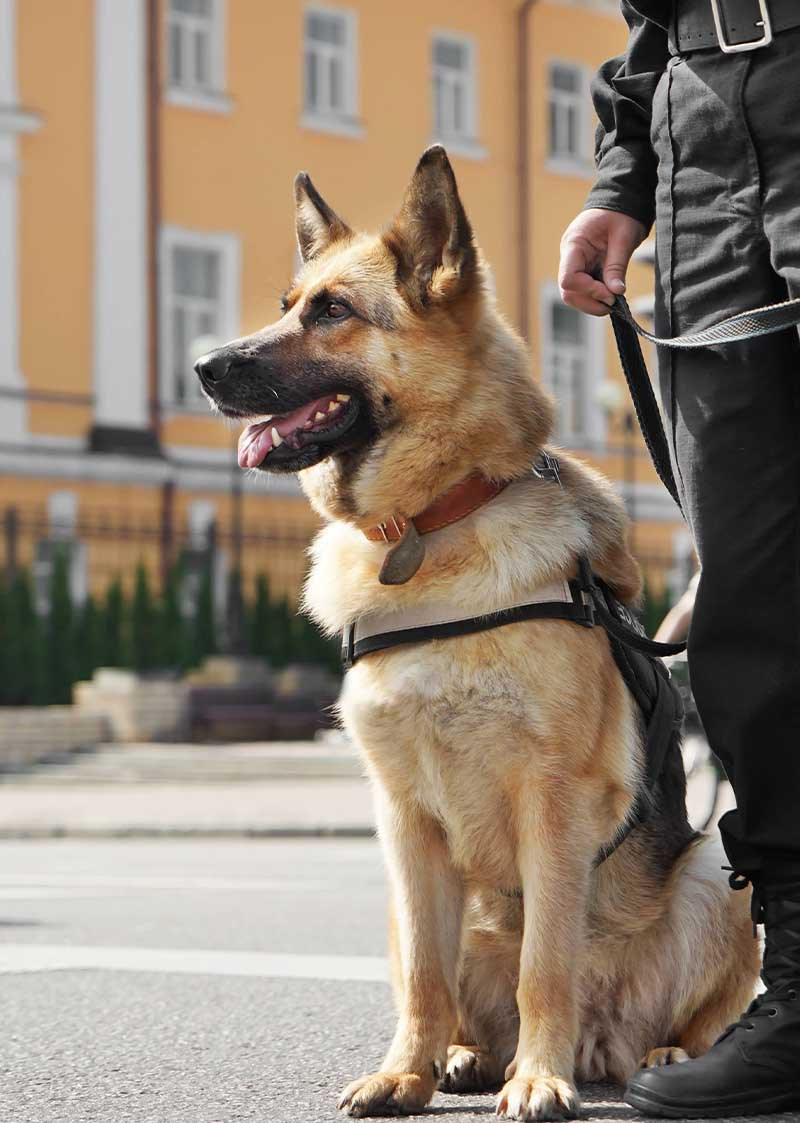 GENERAL PURPOSE SECURITY
Expert K9 handlers for your site. Our handlers are an extremely effective visual deterrent.

SEARCH DOGS
Our dogs are trained to detect the scent of various drugs such as cannabis, cocaine and other narcotics
Working in conjunction with various police forces PNK9's security mission is to reduce crime, theft & vandalism.
PNK9 security teams are significantly more effective than multiple static guards both in terms of effectiveness & efficiency. Deterrence & visibility are immediate once a PNK9 security team is deployed The results of these deployments are quantifiable & our history & reputation of achieving these results are what has made us who we are, the absolute leader in K-9 security.
Expert K9 Handlers for your site.
General Purpose Security
PNK9's effective GP teams are specially trained to protect you, your business premises, or your special event. Our dog handlers are an extremely effective visual deterrent for criminal activity. Not forgetting that the presence of security dogs can reduce the number of security guards required for many situations.
In addition to highly trained K9 handlers, we use thermal imaging drones on our GP sites.
Search Dogs
Dogs have a keen sense of smell and can detect odors that humans cannot. With proper training, a search dog can detect certain items even if they are sealed in plastic or buried in something intended to mask the scent.