Expert K9 Handlers for your site.
General Purpose Security Dogs
PNK9's effective GP teams are specially trained to protect you, your business premises, or your special event. Our dog handlers are an extremely effective visual deterrent for criminal activity. Not forgetting that the presence of security dogs can reduce the number of security guards required for many situations.
In addition to highly trained K9 handlers, we use thermal imaging drones on our GP sites. Our GP dogs are also trained to detect discarded articles or items that may have been dropped or discarded on-site.

All K9 units and their expert handlers are trained to NASDU standards and strictly adhere to British Standards.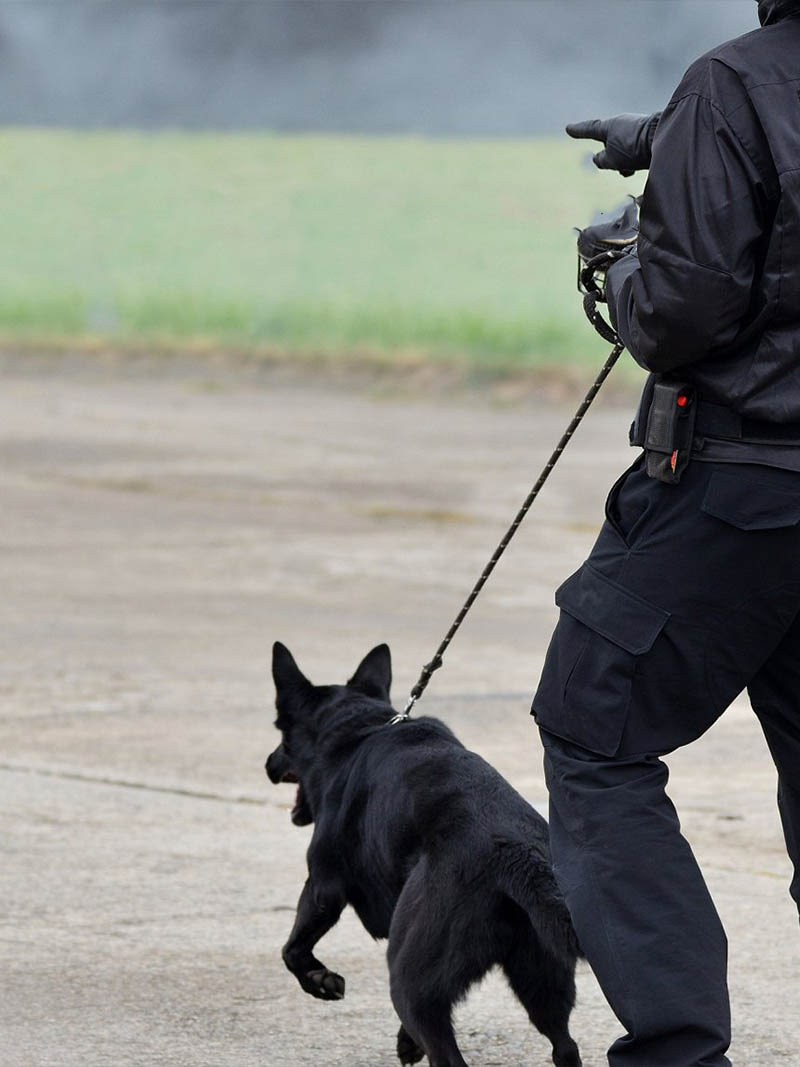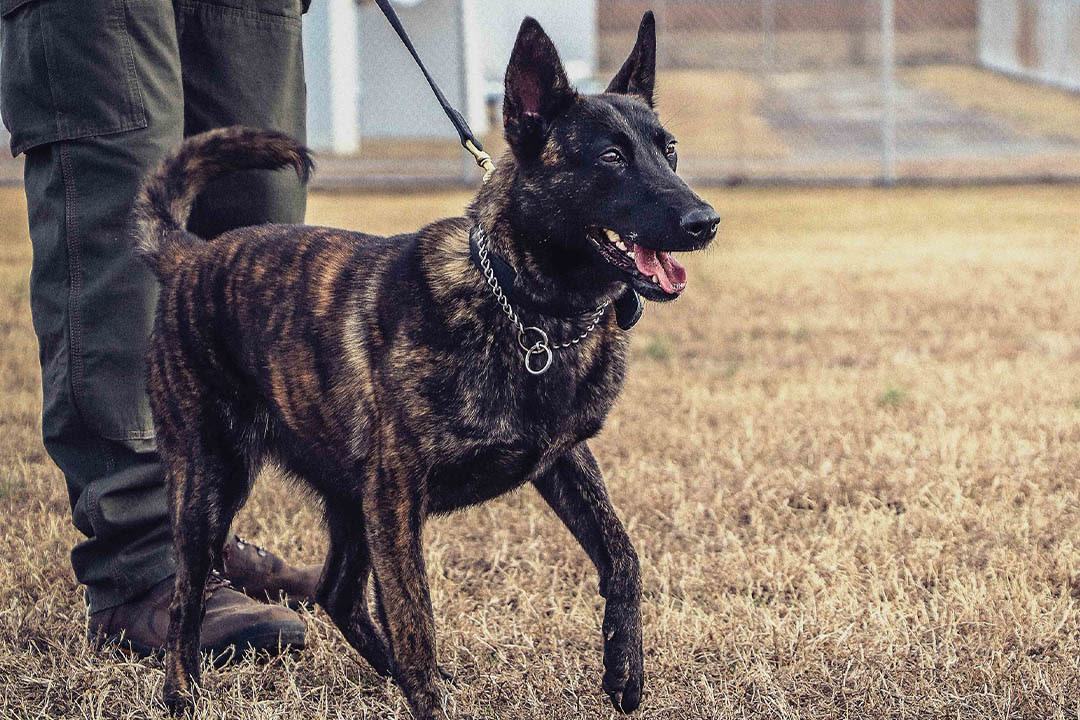 Why Use Dogs Handlers on site?
Protection dogs use their sensory advantages to detect the presence of intruders and alert the handler.
They have a sense of smell that is 200,000 times better than that of a human and can hear four times better over a wider range of frequencies than the human ear can detect. In addition, their vision is superior day or night.
When combined with a professional dog handler, these unique qualities make them the ideal choice to keep your business secure from threats.
In addition to Expert K9 Handlers we use Thermal Drones
Thermal Imaging uses infrared camera technology to detect small differences in surface temperatures.
Using these systems allows us to extend our field of view and increase site coverage. This additional coverage means we can identify any potential threats 24 hours a day. Seeing any unexpected thermal activity allows us to redirect our K9 handlers to confirm if the unexpected sighting is a threat to your site. We will respond appropriately, identifying ourselves as site K9 handlers and contact the police if applicable.

Benefits of General Purpose Security K9
Heightened Hearing & Advanced Night Vision
Hear four times further away than people at a higher and wider range of frequencies.
Deterrent
The presence of a trained GP dog is a powerful deterrent.
Cost-effective
A single security dog can do the work of up to 4 conventional guards.

GENERAL PURPOSE SECURITY
Expert K9 handlers for your site. Our handlers are an extremely effective visual deterrent.

SEARCH DOGS
Our dogs are trained to detect the scent of various drugs such as cannabis, cocaine and other narcotics